With spring in full swing, many people dream of a carefree holiday. It doesn't seem that far yet because of Covid19, but the need is there. This is evident from the millions of views that the playful Tiktok film by NOS reporter Jeroen Gortworst got by evoking a holiday feeling from his own laundry room in a playful way. Airline company Emirates takes it a little more seriously, and takes a culinary trip around the world with chefs. All you have to do is go to the supermarket.
Text: Angelique van Os/Emirates | Photography: Emirates
After four weeks we are a bit fed up with the isolation at home. Especially us, as globetrotters. To enjoy the world in colours and flavours, Emirates brings travel inspiration to the kitchen at home. For example, their chefs share an international threecourse menu based on a number of destinations from the airline's global network: from traditional lentils and spicy biryani to sweet crepes. Tasty!
Appetizer: Traditional lentil soup in the United Arab Emirates
The world tour starts in Emirates' home port, Dubai. In the Middle East, lentils and other legumes are known as popular sources of nutrients. That's why Emirates chef Said El Alam presents a traditional Arab lentil soup as an appetizer. "Thanks to the many different herbs and distinctive flavors, you immediately get the feeling as if you are strolling through one of the famous exotic spice bazaars in the Gulf," says Said about the dish. Lentil soup is simple enough for a novice chef. Watch the full video with stepbystep instructions here. Those who want to immerse themselves fully in Middle Eastern cuisine can find inspiration from other Arabic dishes in this Emirates playlist. From shrimp Machbous to lamb Kofta and fish Sayadieh this is how to put a Middle Eastern feast on the table.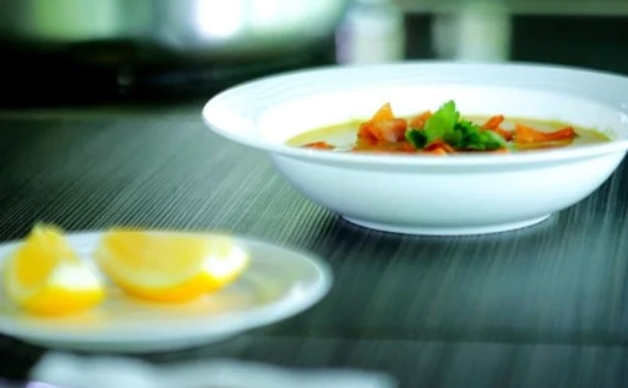 Main course: The spicy flavours of India
For the main course the colourful India with a tasty lamb Biryani is on the menu (for vegans we recommend one of the many curries). Emirates chef Ravi Nage presents the traditional Indian dish of lamb and spicy rice with a fresh yoghurt Raita. This dish is a classic in the kitchen of Emirates and is served in different variations, both in Economy, Business and First Class. "The use of typical Indian spices such as cardamom takes you to one of the many beautiful spice plantations in the country, such as Cardamom Hills between Kerala and Tamil Nadu," explains Ravi.
Watch the full video with stepbystep instructions here.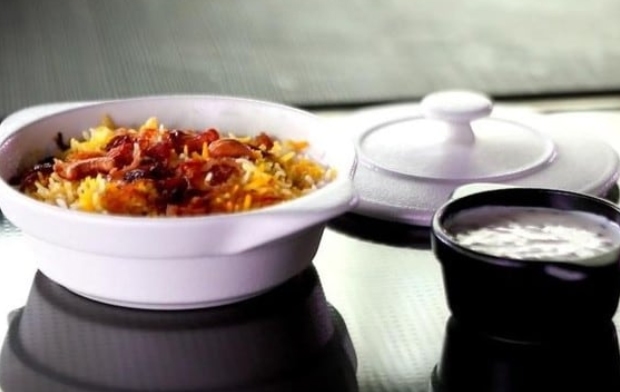 Dessert: Sweet temptation from Europe
The menu ends close to home, with traditional German / Swiss sweet crepes and apple compote. There is always room for dessert; some chefs even claim that the dessert is the most important part of the menu. Emirates chef Udo Leick introduces this recipe of sweet crepes with a creamy filling. "Together with the delicious apple, cream cheese and raisin filling, the taste brings you straight to a cosy café in Paris or a chalet on a mountain top in southern Germany or Switzerland," says Udo about the sweetness. Watch the full video with stepbystep instructions here.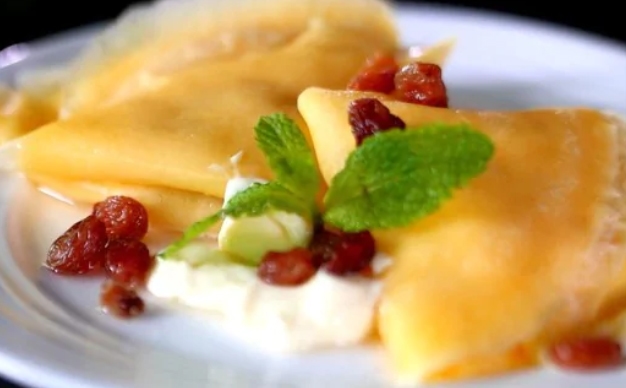 These international dishes and many other multicourse menus come from Emirates' recipe book. The airline looks for the right match per destination country and prepares the dishes using local ingredients as much as possible. With its own Emirates Food Channel on YouTube, travellers get a look behind the scenes. There are more dishes to be found and how the airline selects ingredients that are used optimally in order to waste as little food as possible.