Iceland, land of volcanoes, petrified lava fields, hot springs, glaciers and waterfalls. The unknown north of Iceland has all these elements and more, such as imposing fjords and a rich marine life. And the small villages around the Arctic Coast Way have a number of interesting small-scale museums. We'll list the best ones for you. We'll list the best ones for you.
Text: Angelique van Os | Photography: Henk Bothof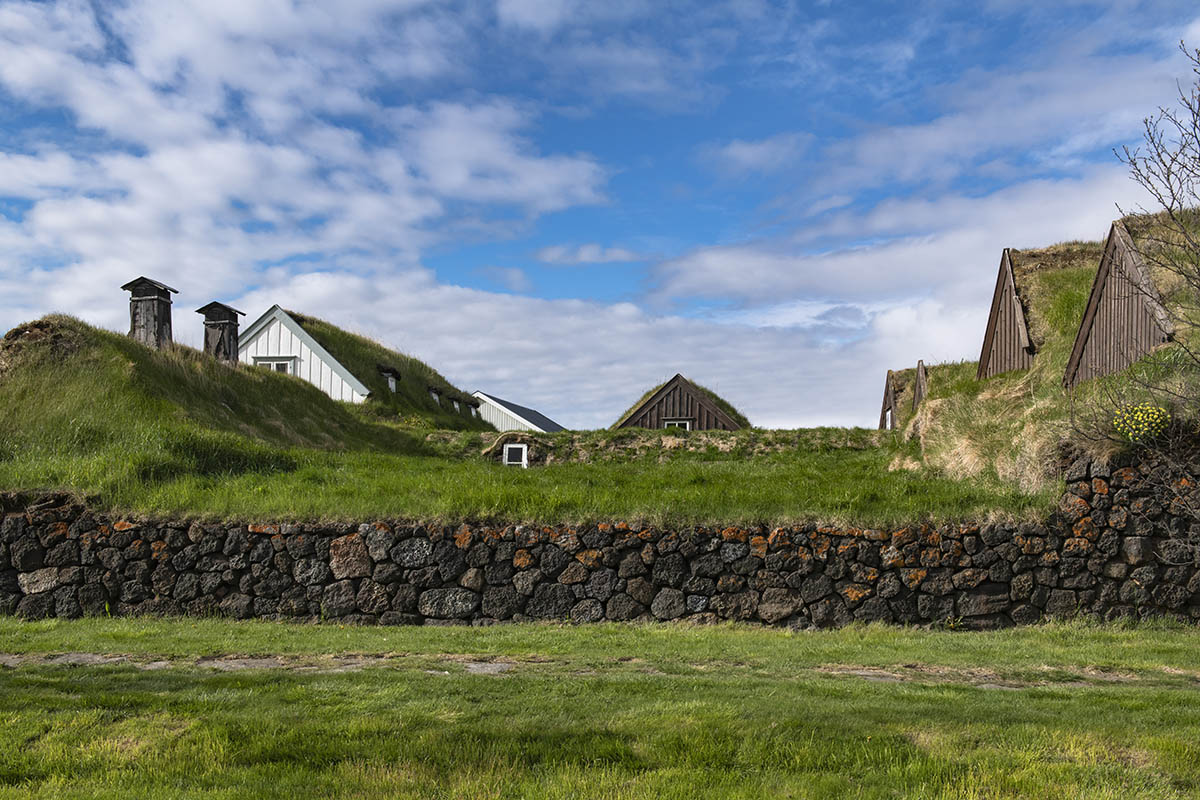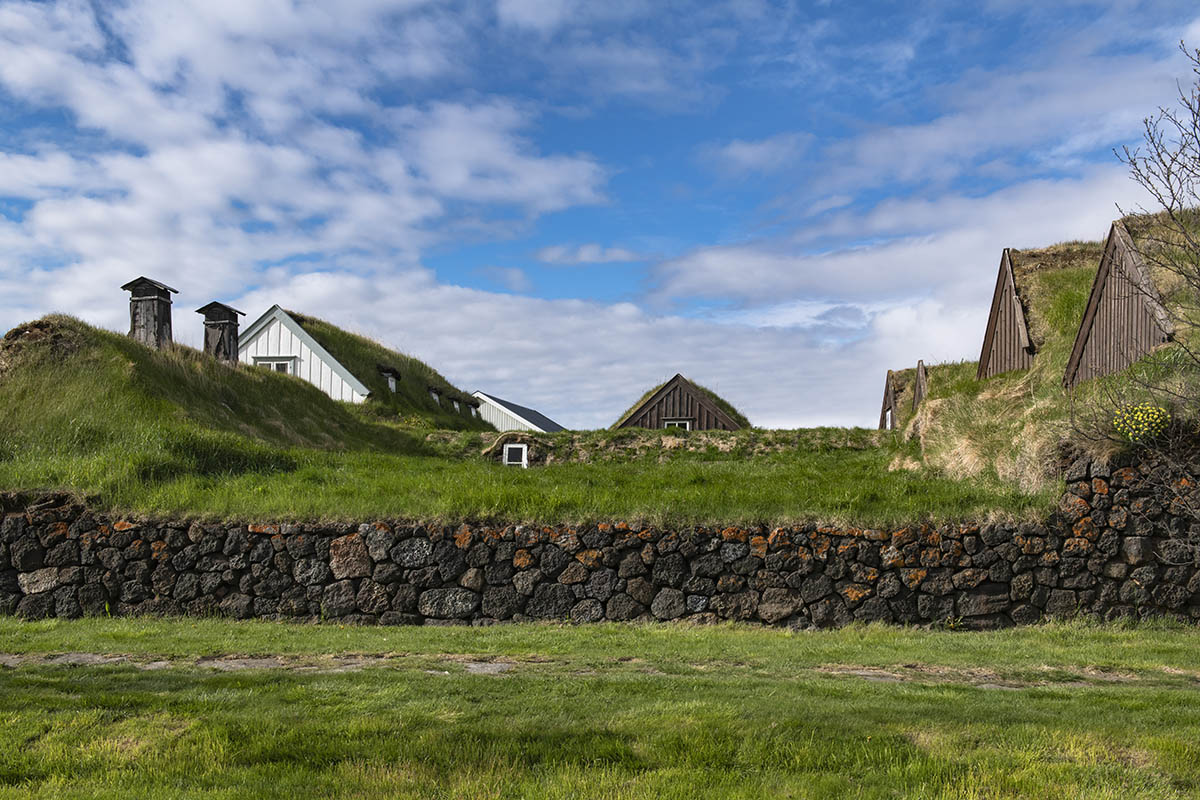 1. Grenjaðarstaður, The Old Farm House Museum, Glaumbær
There are only a few of these authentic nineteenth century peat houses left in Iceland. Visitors get a good picture of how the Icelanders lived here at Grenjaðarstaður and what utensils they used. The museum consists of several small rooms with low ceilings, where the houses are connected in long corridors. Remaining objects such as cooking utensils, saddles and the picturesque post office are special. Also take a look at the nearby church. The peat houses were still inhabited until the mid-1960s.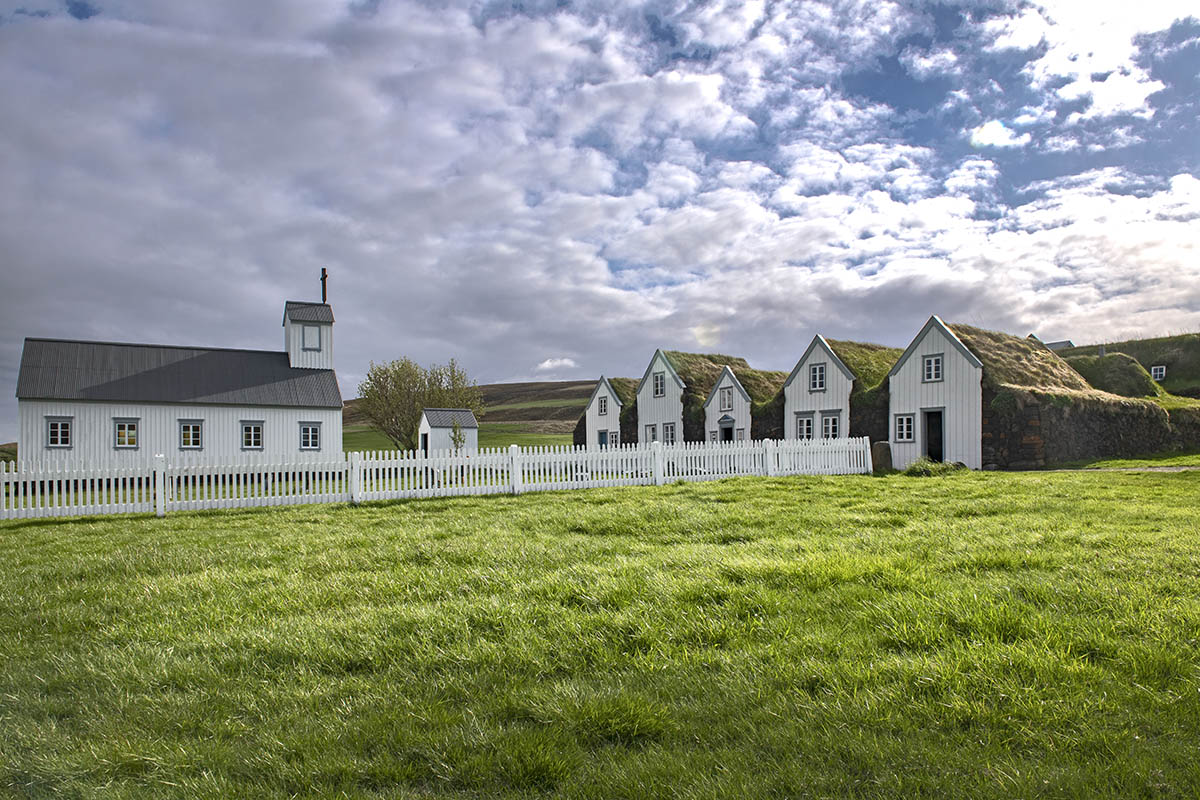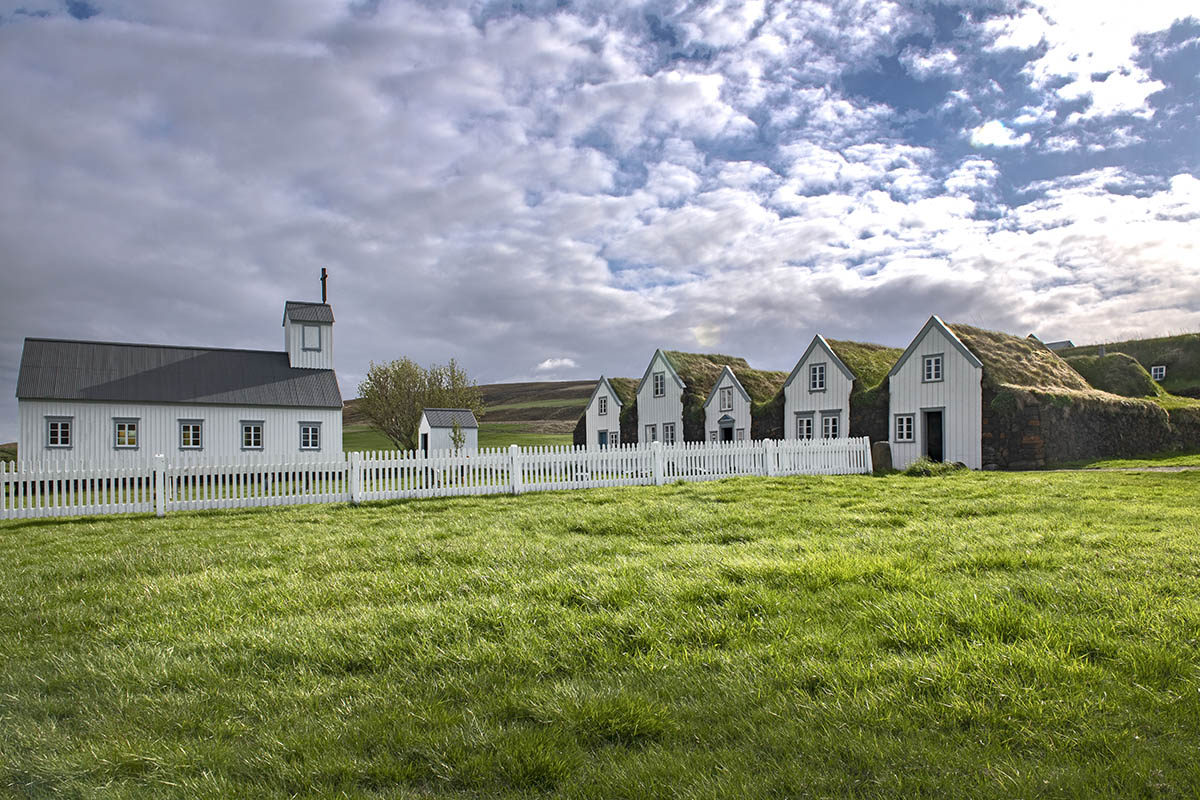 2. Húsavik Whale Museum
This museum has an extensive collection of whale skeletons – the blue whale is truly colossal! -, brings the history of whaling to its current protected status and there is a lot of background information about the animals. There is also a special educational programme for children. And there is a nice shop where you can buy original gifts. whalemuseum.is
3. The Exploration Museum, Húsavik
This small-scale museum is dedicated to the history and documentation of pioneers, explorers and scientists. Of course there is a link with Iceland, with Vikings and surprisingly, with NASA. There is a fine collection of photographs and attributes from Neil Armstrong's astronaut team, who spent a few months training on Iceland's 'lunar landscape' between 1965-1967. And ask especially for the curly owner, then the stories come to life. | explorationmuseum.com
4. 1238: The Battle of Iceland, Sauðárkrókur
Old legends come to life in this new museum, where the Battle of Iceland took place. Here, Vikings fought for power and that is – supplemented by background information about their lifestyles – exhibited with old attributes and interactive educational installations. A virtual three-d experience brings you to life on the battlefield. It feels a bit awkward at first and looks clumsy, but I can assure you that once you're in it, the adrenaline will rush through your body.1238.is
Want to know more about Northern Iceland? Then read our story about the Arctic Road trip and what delicious spas offer relaxation.
Thanks to Voigt Travel and Visit North Iceland.