The world through the eyes of photographer Michael Poliza consists of nothing but impressive, vast and colourful landscapes, with the occasional star role for humans and animals. From close-ups to refined aerial photographs, Poliza takes the reader in The World on a journey to all continents in 170 countries. This is nature photography in optima forma!
Text: Angelique van Os| Michael Poliza, all rights reserved ©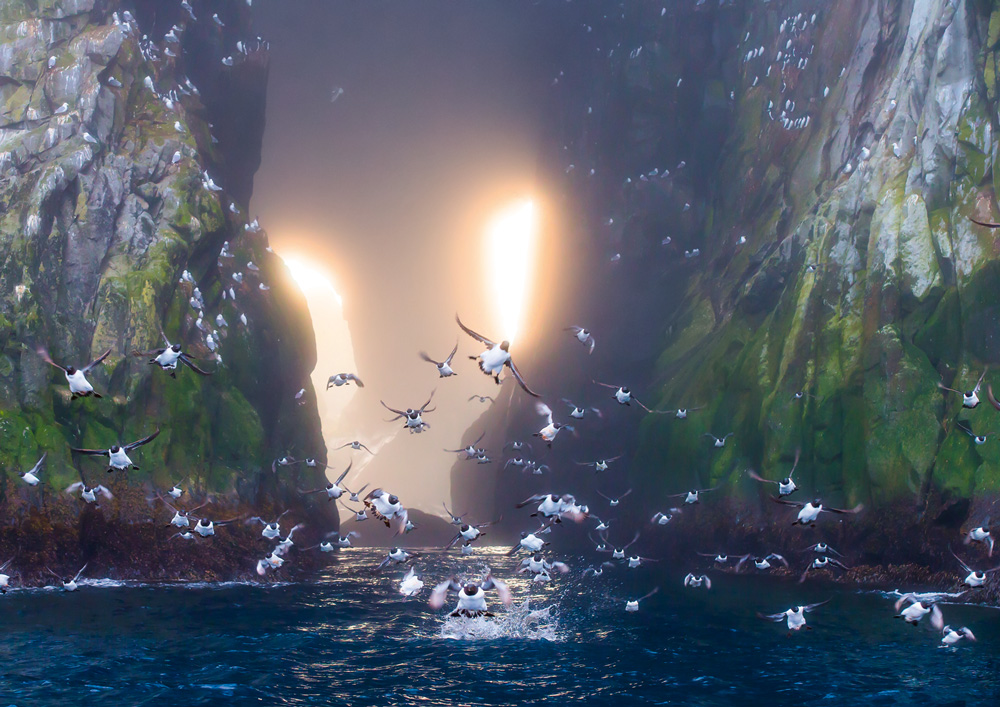 After the limited and critically acclaimedXXLedition of 2019, the best work from The World by Michael Poliza is now also bundled in an affordable version. In the first sentence of his foreword, the photographer leaves no room for doubt: he did not photograph or visit every place on earth. This is a representation of his world. We see a selection and homage to the world through his eyes that he has experienced and of which he collected material over the past fifteen years. A world of remote areas A world of remote areas, of untouched beauty, and at the same time vulnerability.
Critical notes
Speaking of vulnerability, Poliza also focuses on the changing climate that has a major impact on nature. That is most evident in the chapter on Antarctica. He also takes a critical look at endangered (animal) species and the danger of mass tourism, such as the effect on Iceland. He also expresses his concern about the increasing flow of people around Mount Everest and China. These are two areas he has not yet visited.
Africa
Despite the fact that the photographer has already published a lot about the African continent (in bestsellers such as: Africa and Eyes over Africa), there is still plenty of new material to discover in The World. It is therefore his favourite continent and that is clearly noticeable in the hundred pages of this book. We travel through Southern Africa in a nutshell. Some photos seem to lack some contrast, are (deliberately?) a bit overexposed or too grainy, such as the Namib Desert (223-224) andMount Mikeno (p 238-239). But it is nothing compared to all the other great spreads of this star photographer.
For instance, the three lionesses (pages 256-257) that walk in a row one after the other are beautiful. Or the reflecting Lake Natron (pp. 260-261) followed by the pink-red colour veins of Lake Magadi from the sky. Or the equally impressive wisps of algae of Lake Bogoria in Kenya. The thousands of flamingos packed together also look impressive. And what about the rich palette of colours he portrays of the thin earth crust around the Afar in Ethiopia.
Rich and diverse
Now we haven't even talked about the other six continents! Poliza shows how rich and diverse the world is; where air, water, mountains, ice, vast plains and rich colours seem to form the common thread. In Europe, the selection is unfortunately a bit limited. It is striking, for example, that the photographer has not included material from Scandinavia, the Balkans and Southern Europe. Perhaps interesting for a next book.
Trademark
Although there are also some nice close-ups (p. 26-17, 66-67, 74-75, 156-157), the emphasis is on aerial and wide-angle images. Michael Poliza explains in one of his introductory texts that he feels most comfortable in the air. It has since become his trademark. Playing with the light, he portrays desolate and inhospitable areas in a breath taking way and shows how tiny we humans really are (the cyclist in Bolivia, pages 8-9, two people at Uyuni salt lake, Bolivia, pages 16-17). Playing with the light, he portrays desolate and inhospitable areas in a breath taking way and shows how tiny we humans really are (the cyclist in Bolivia, pages 8-9, two people at Uyuni salt lake, Bolivia, pages 16-17).
Favourites
There are plenty of pearls (such as pages 42-47, 70, 82-83, 118-120,162-165, 276-277 and 180-183). The short, but powerful chapter of Antarctica also stands out with thousands of penguins and the inhospitable ice.
One of Poliza's personal favourites is a flock of short-billed guillemots flying away from a cathedral-like cave, reflecting the rising sun behind it (remote Kuril Islands, Asia, p. 124-125).
The World is a wonderful overview in many ways. A coffee table book worth showing, and surly no Instagram photo can beat that!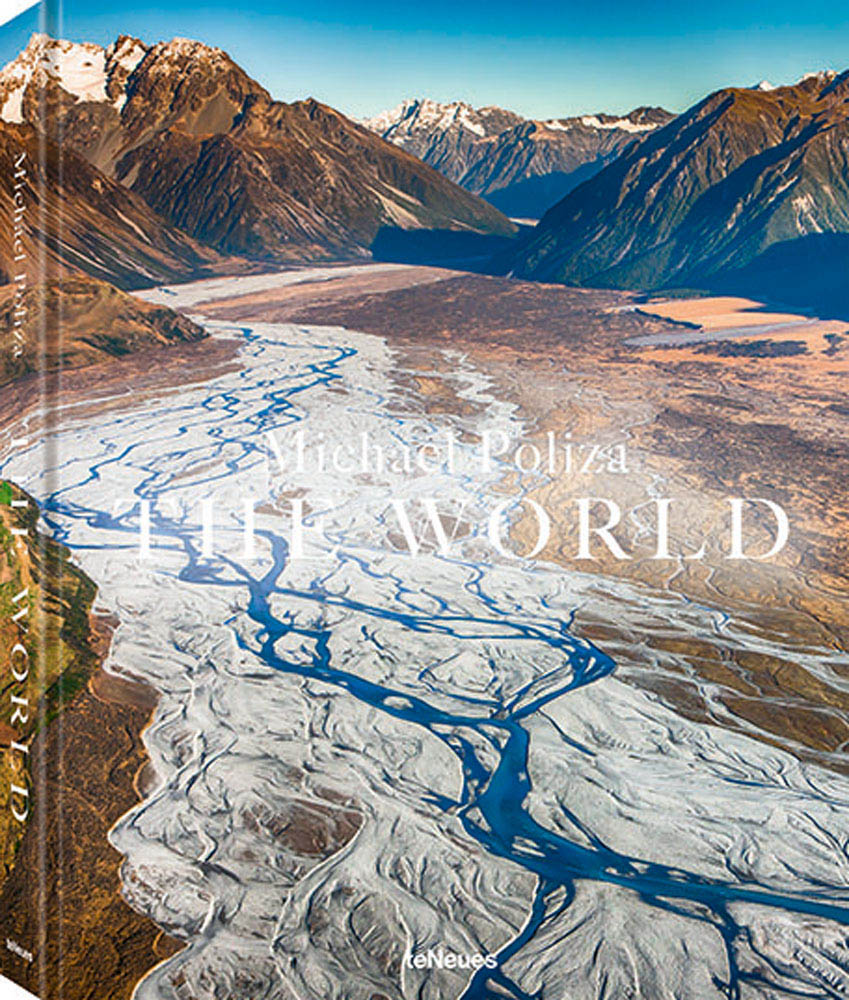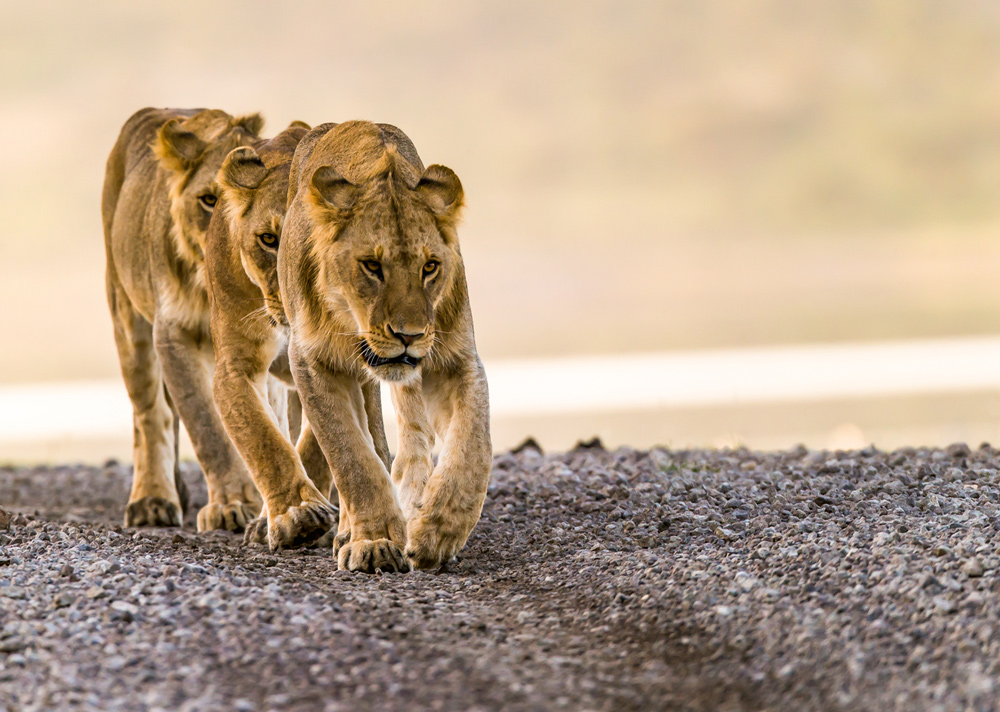 The World – Michael Poliza Trade Edition
Publisher: teNeues | Size: hardcover, 27.5 x 34 cm / 10 3/8 x 13 3/8 in. | Number of pages: 304 pages, 220 color photos |Language: English & German | Price: € 60 | ISBN: 978-3-96171-276-2
TeNeues offers various variants of the XXL edition, varying in price between 250 – 1000, – (!) Euro. These are clearly collector's items, mostly signed and including a number of limited prints.
Facts:
Michael Poliza lives in Hamburg, Germany.
He lived in Cape Town for eight years, where his love for Africa began.
In 2009 he was nominated as WWF Ambassador.
He runs his own gallery.
From 2011 he also organizes travel expeditions with Michael Poliza Private Travel.
You can read more travel and photography books tips / reviews here. And in our shop you will also find more titles.