Those who go to Myanmar will be amazed by the many authentic folk arts. Lacquerware, silver, paper, parasols, gold plates, woodcarving, weaving, sculpture, sand painting, embroidery and cheroots (cigars); all these craft traditions are alive and kicking and offer nice souvenirs. We have selected four tips for you.
Text: Angelique van Os | Photography: Henk Bothof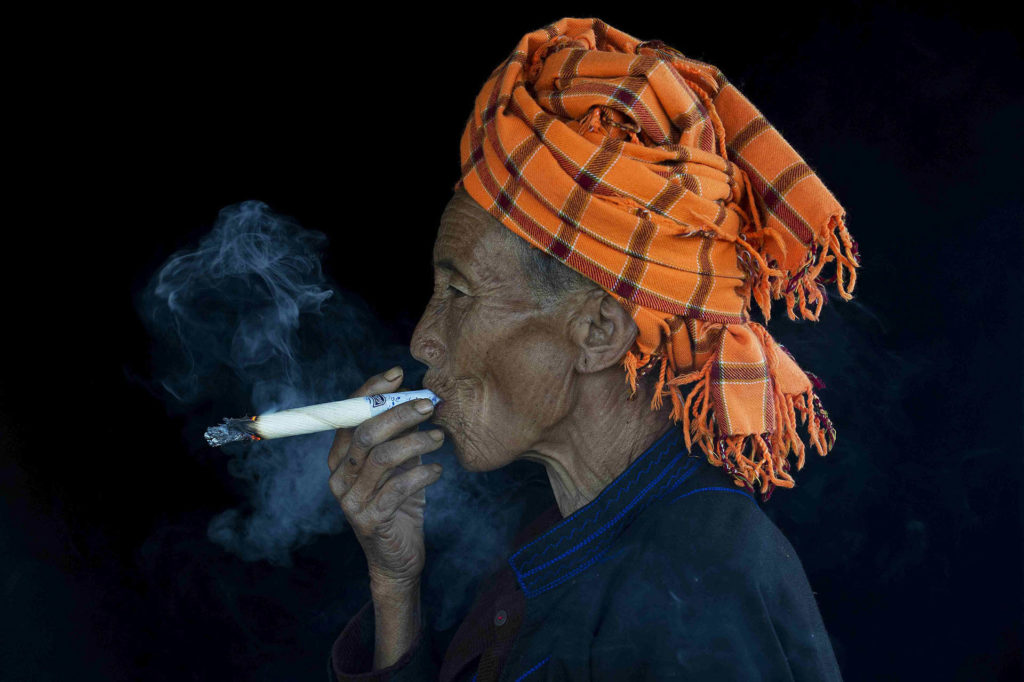 1. Lacquer work
In Bagan you will find the most beautiful paintwork. Guide Ko Naing Lin is a paint designer himself. He says that the black juice of the Melanhorrea Usitata (thitsi tree) is the basis of lacquer and can be mixed with coloured stones. The application of a new layer of lacquer mixed with ash, followed by a week's drying, strengthens the basic material, bamboo and clay. Lin demonstrates the power of lacquer and drops a plate with a hard thud. "After seven layers, the lacquer is very strong, after which the decoration can begin. Paint products are expensive because of the time-consuming and detailed work."
2.Weaving studios
Lake Inle is known for its excellent silversmiths and weaving workshops. In the village of Nam Hu, ladies demonstrate step by step how a shawl, longy or blouse is made. Intriguing is that by twisting and breaking very thin threads are created from the stem of the lotus plant, which only after three months forms a thick roll and is sufficient to weave with. A very expensive process.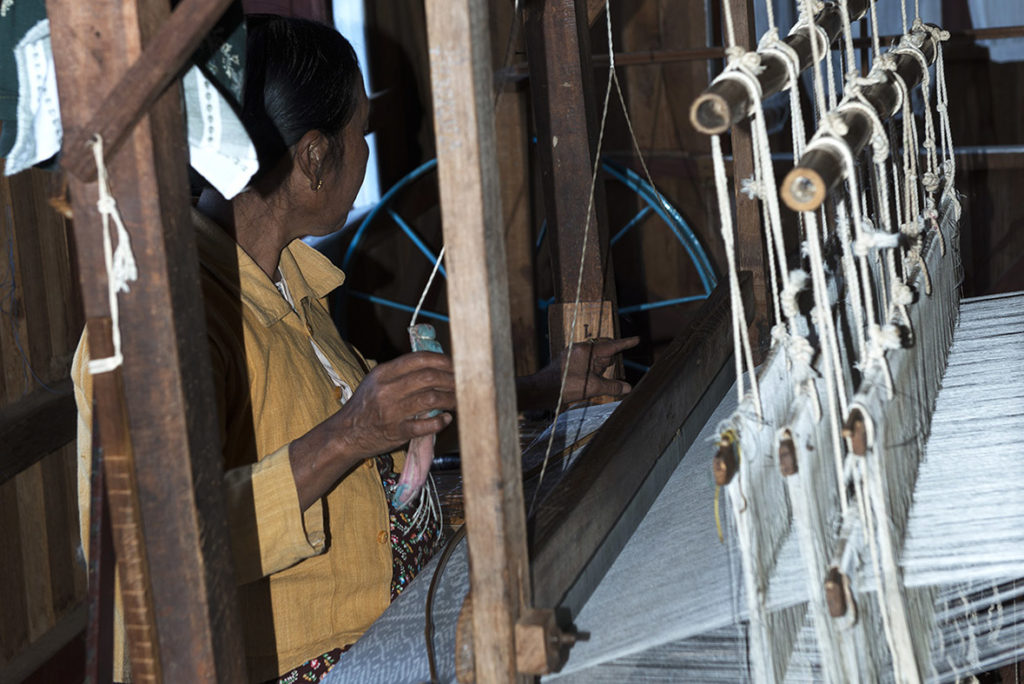 3. Silversmith
The craftsmanship of the silversmith Sein Thamadi (Heya-Ywama), also near the Inle lake, is also of high quality. Silver fish with ruby eyes, necklaces of traditional designs, detailed bracelets, everything is made with a fine hammer and chisel. Pamper yourself with silverware that is for sale on the spot. Don't forget to negotiate; this is a sport in Myanmar.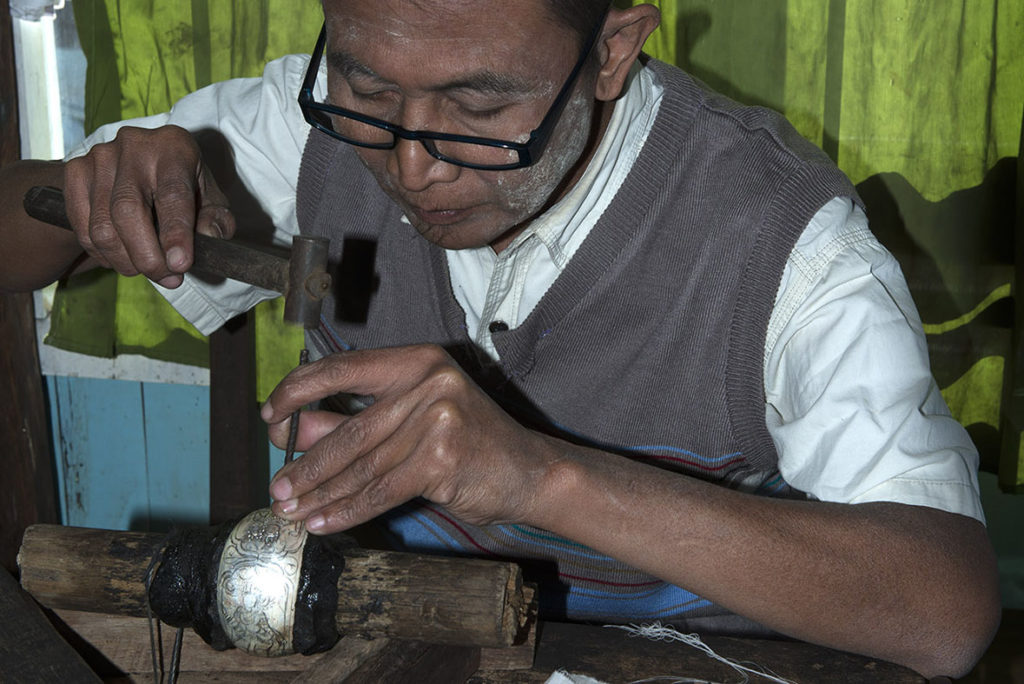 4. Cheroots
Cigars, or cheroots, are very popular with both men and women in Myanmar and India. Sometimes even children smoke the long ones! They are often made by hand, where the tobacco is wrapped in thick, green leaves and mixed with herbs. It also literally means a roll of tobacco, a name that seems to have been invented in the sixteenth century by the French who at the time were often found in India.