Bonaire is a paradise for divers and snorkelers. Underwater photographer and ocean protector Dos Winkel knows this better than anyone. He lived on the Caribbean island for ten years. As a result, he knows what you can do best and where you can find the most beautiful water spots.
Text: Angelique van Os | Photography: Dos & Bertie Winkel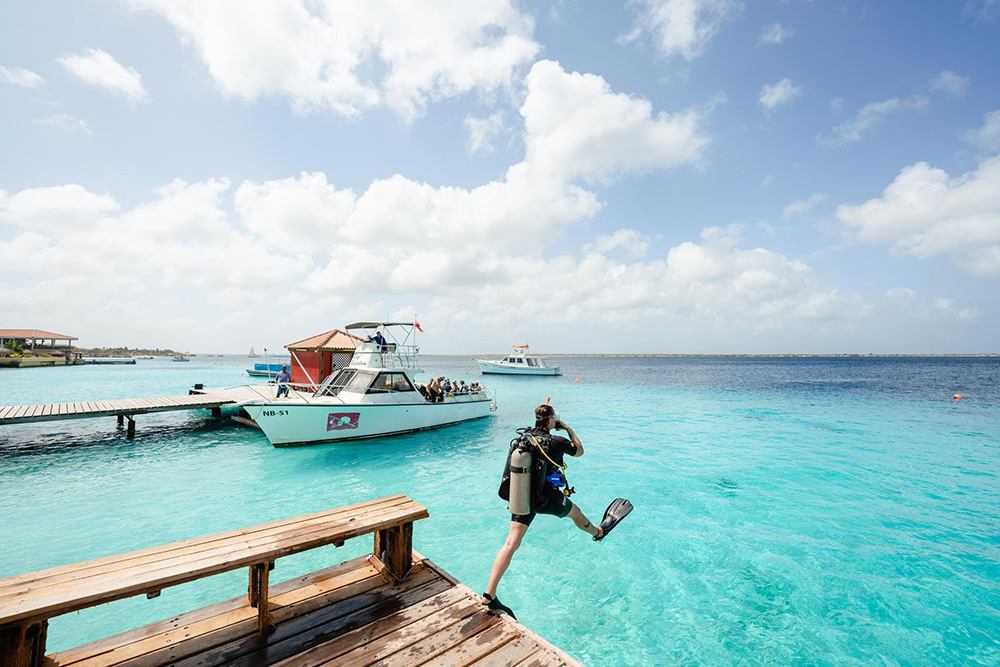 1. The Best Dive Spots in the World
Bonaire is known as the 'shore-diving-capital of the world', because of the highest number of dive spots accessible from shore. There are over sixty marked shore dive sites alone. Here you will find a breathtaking underwater world, with tropical fish and other colorful sea creatures. Unfortunately, the coral reefs have deteriorated here in recent decades, as everywhere in the world, but fortunately there are still untouched parts to see.
East coast
Underwater photographer Dos Winkel lived on Bonaire for ten years and ran his own diving school specializing in underwater photography. He knows the best and lesser known spots like the back of his hand. According to Dos, the East Coast is particularly special. It is quieter, there are fewer algal corals and you will find large marine animals here. "In this area you have a chance to see eagle rays, turtles and sharks. The current is strong here, so snorkeling is difficult. It is best to go by boat. Those who only want to snorkel can actually go anywhere else around the island."
A side note, according to Dos, is that the beautiful blue water is not as clean as it seems everywhere. The East Coast has the fewest problems. Nothing is drained from the sewage system here, which is still happening elsewhere. A major improvement is that most waste water is now treated at Kaminda Lagoen.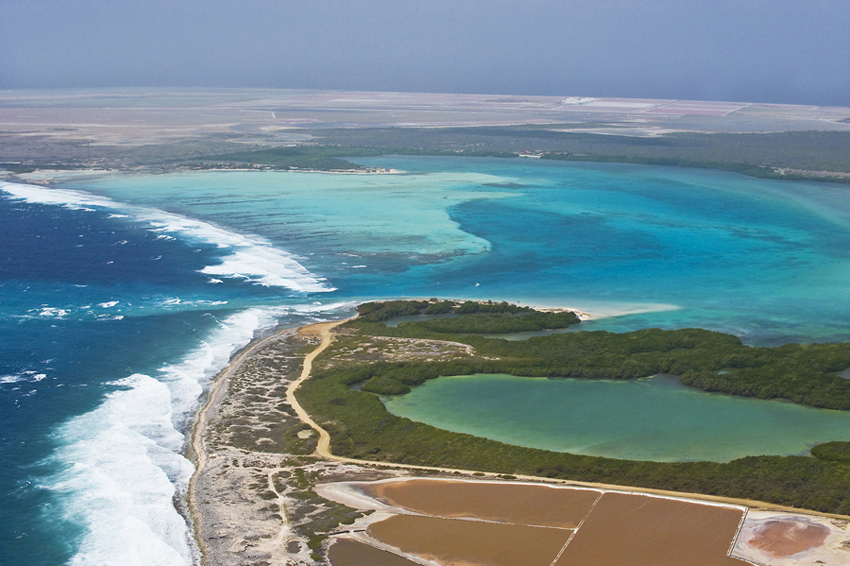 Oldest Marine park
Many people don't realize it when they visit the island, but they find themselves at the Bonaire National Marine Park (BNMP) in the oldest water conservation park in the world. The park covers approximately 2700 hectares (27km2). This also includes Klein Bonaire and Lac Bay.
The park was established in 1979, after a long prelude. For example, the sea turtle was already protected in 1961. Ten years later a ban on spearfishing followed, and since 1975 corals have a protected status. "The BNMP has been monitoring the area with rangers for years. They keep a close eye on everything, for example whether people are diving in the right places and not affecting the coral reefs," says Dos.
Bonaire model
Dos explains that fishing is not allowed anywhere. The application of mooring is unique. No boat is allowed to drop its anchor here. Dos: "There have been mooring buoys and piers since the late 1970s. The Bonaire model is used all over the world to disturb as little marine life as possible."
Captain Don Stewart (1925) and former resistance fighter and pilot Carel Steensma (1912-2006) were pioneers in this marine world. They worked together with STINAPA (National Parks Foundation) and Steensma was chairman of the WWF.
Those who want to dive in the park pay a fee that maintains the area and pays the staff. And thus indirectly protects the nature reserve.
Piers
Dos also recommends going diving or snorkeling around the piers, such as at Town's Pier in the heart of Kralendijk. This mooring place is almost opposite the town hall. "Special sponges and corals grow on these pillars. It's a breathtaking sight. This also applies to the piers around the salt lakes, where large ships moor to export thousands of kilos of salt. Here you will find all kinds of impressive animals, such as scorpion fish and large tarpons, for example."
You need permission to dive here. This is possible through one of the recognized diving schools. Please note: you are never allowed to dive if there are boats arriving or departing at that time. That is life-threatening.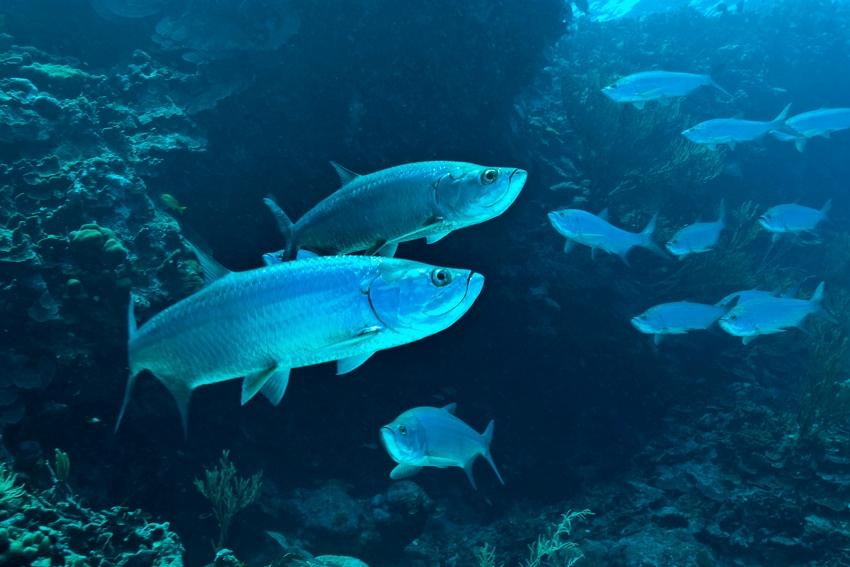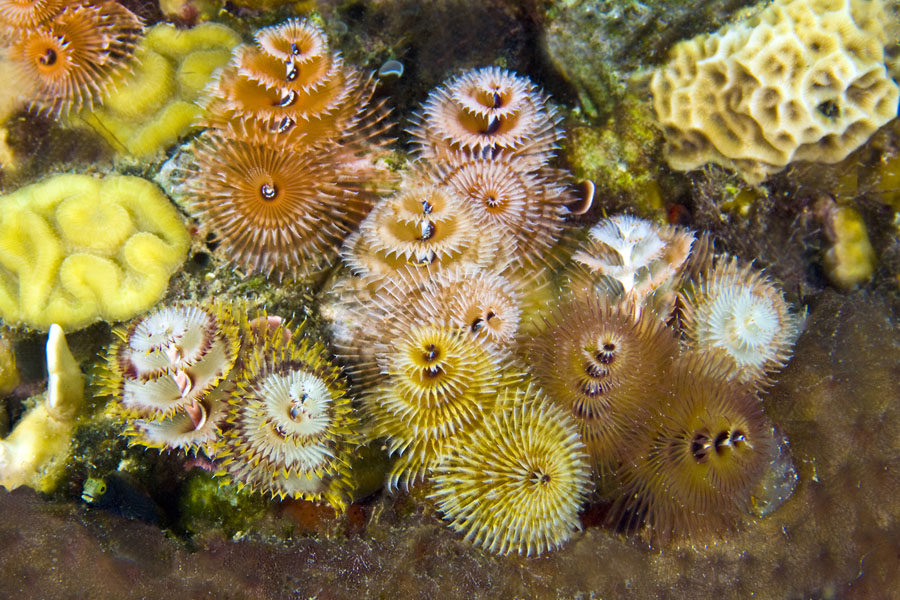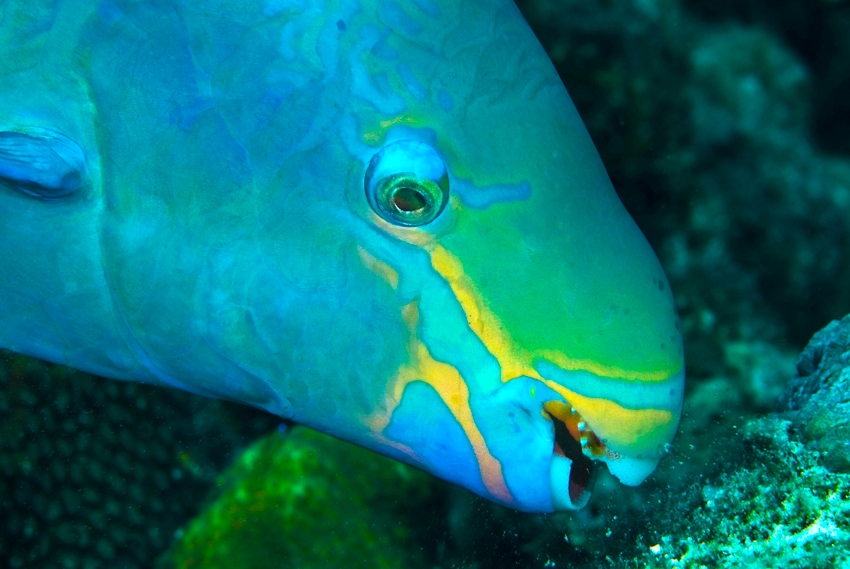 2.Pekelmeer Flamingo sanctuary
Bonaire protects its rich flora and fauna at all times. That is why the Pekelmeer Flamingo Sanctuary is one of the four areas in the world where the Caribbean flamingos can reproduce naturally. The pink salt lake owes its color to the abundance of brine shrimp that live in the water. The lobsters contain a lot of vitamin A. More than ten thousand flamingos feel at home here.
Dos adds: "From the air it is a beautiful color palette, because the pink water alternates with the aqua blue-green shallow water. You cannot visit the breeding area. However, you can drive all the way around it, which will take you to another beautiful area: the mangrove forest of Lac Bay. I have dived and photographed an awful lot here, and around the brine lake."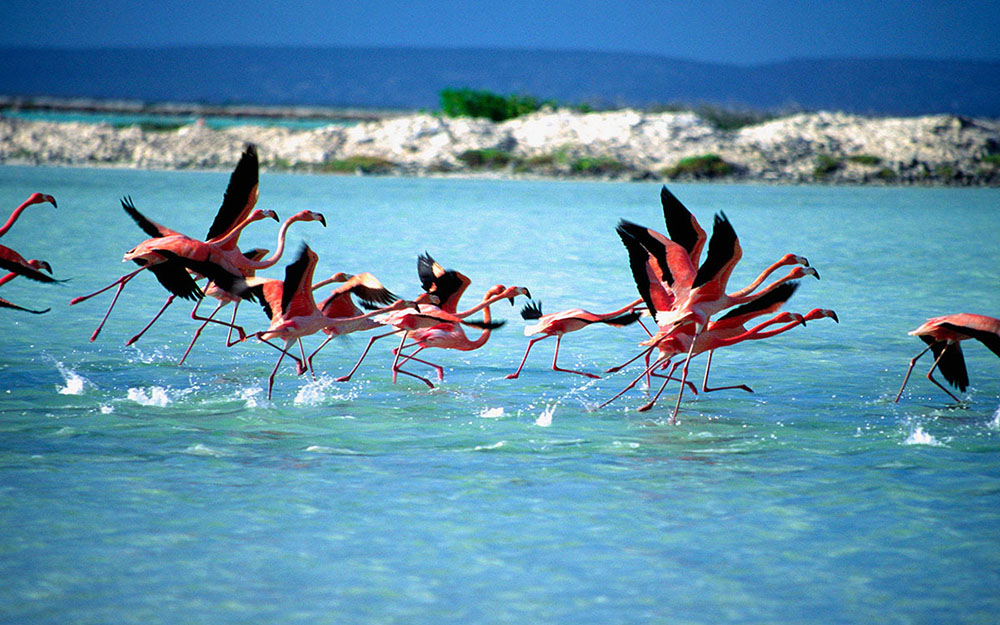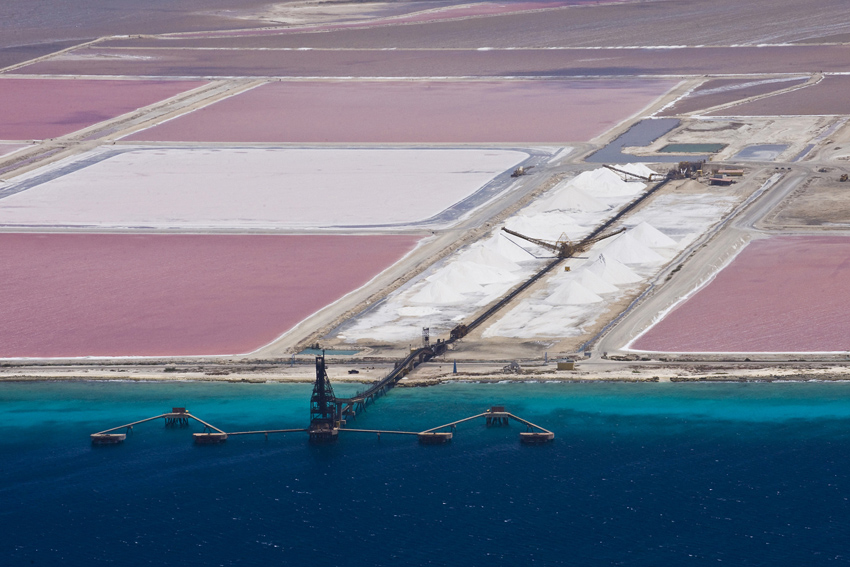 ---
3. Lac Bay Mangrove Forest
Mangrove forests are the nurseries of oceans and therefore fulfill one of the most important functions in the marine fauna. On Bonaire, in the northern part of Lac Bay, you will find a mangrove vegetation of over 850 years old with a rich biodiversity. This unique wetland, also known as Ramsar Wetland, is also protected by the BNMP.
There is also a Mangrove Information Center since 2002, which serves as a research and excursion center. They also organize kayaking trips. In addition, you can also snorkel and walk in this area or sail a whisper boat.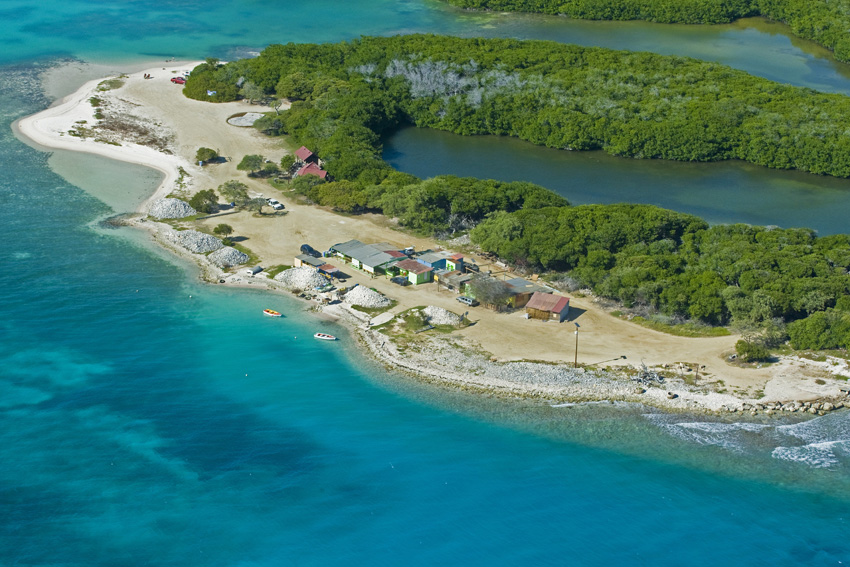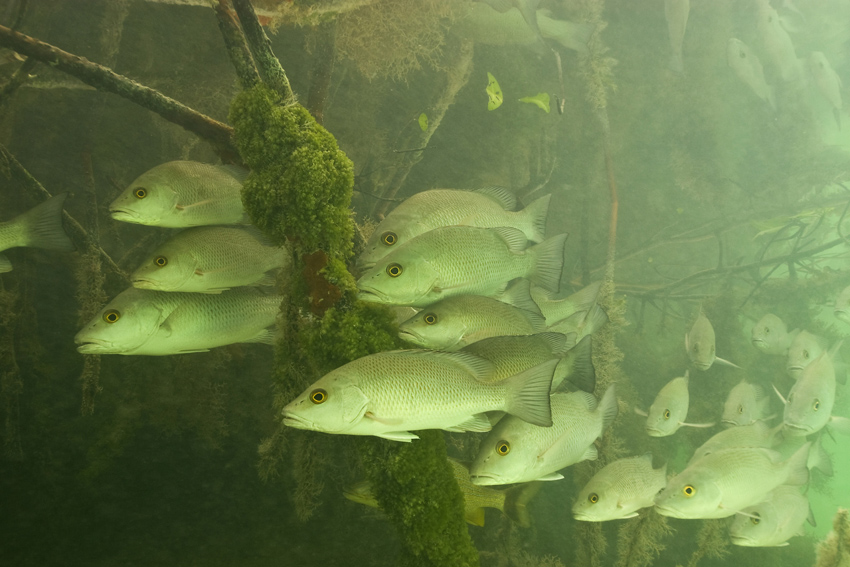 ---
4. Snow in the Caribbean
It sounds strange, but it is even possible to see a snowy landscape on this tropical island. No real snow, of course, but the salt pyramids come pretty close in terms of experience.
For centuries, Bonaire has been the largest salt exporter in the Caribbean with 400,000 tons per year. The sun, wind and shallow salt lakes by the sea provide the ideal combination. The salt pyramids are not only photogenic, they also seem to induce tranquility and euphoria.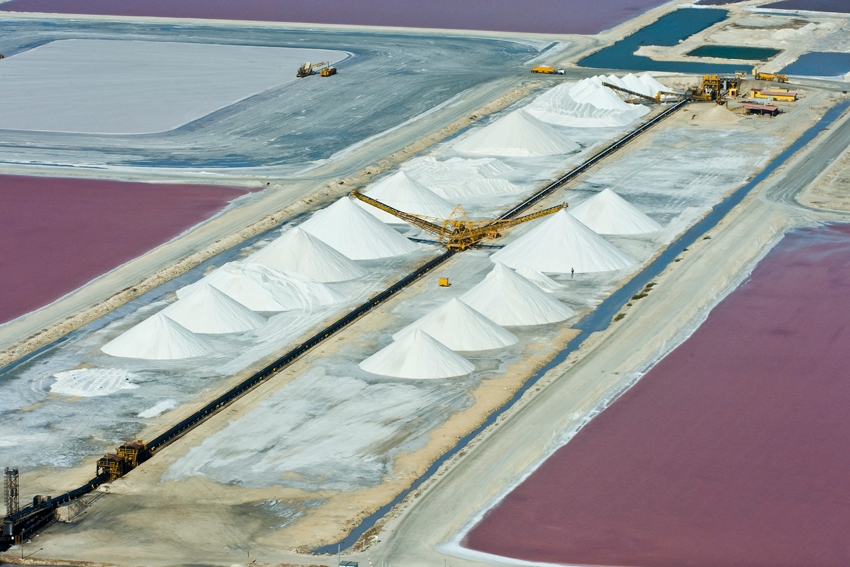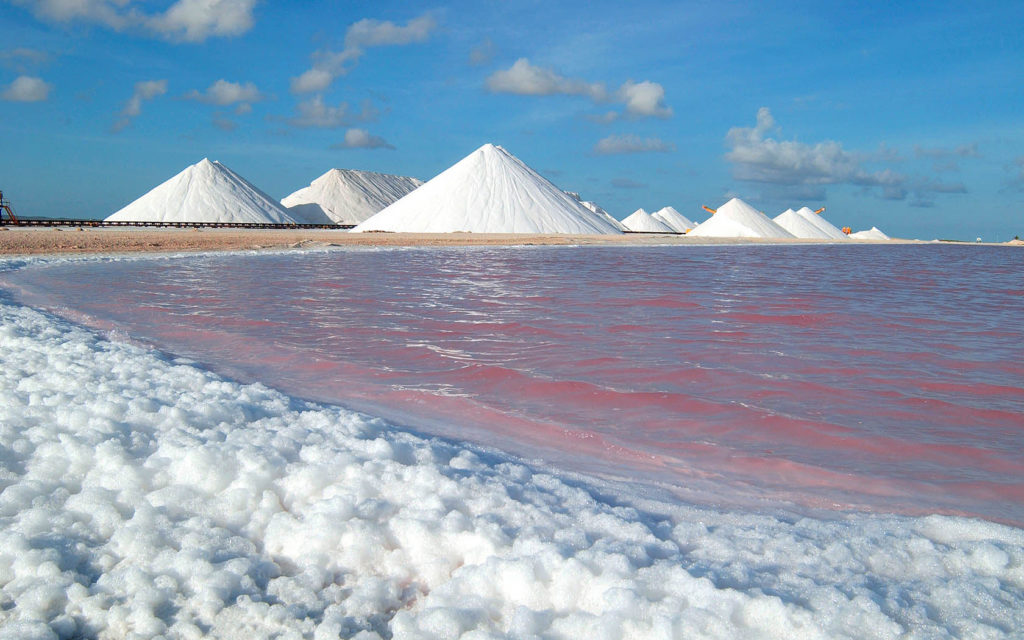 ---
5. Turtles on Klein Bonaire
With just a short boat ride, or a good swim, you can visit Klein Bonaire from the main island. This uninhabited island has an area of only about 6 km² and is blessed with beautiful snow-white beaches that also provide breeding grounds for sea turtles. Dos has done a lot of diving and snorkeling here and watched sea turtles lay their eggs. The Sea Turtles Conservation Bonaire protects and studies the behavior of the animals.
Of course it is possible to support the organization in various ways with their work and to inquire whether there are any eggs that hare about to burst.. Dos: "It is very special to see the little babies crawl out of the eggs and disappear into the sea. This always happens in the dark. It is essential that the turtles do not come into contact with bright light. The STCB regularly checks the nests and when new eggs are discovered, a special fence is put up for protection."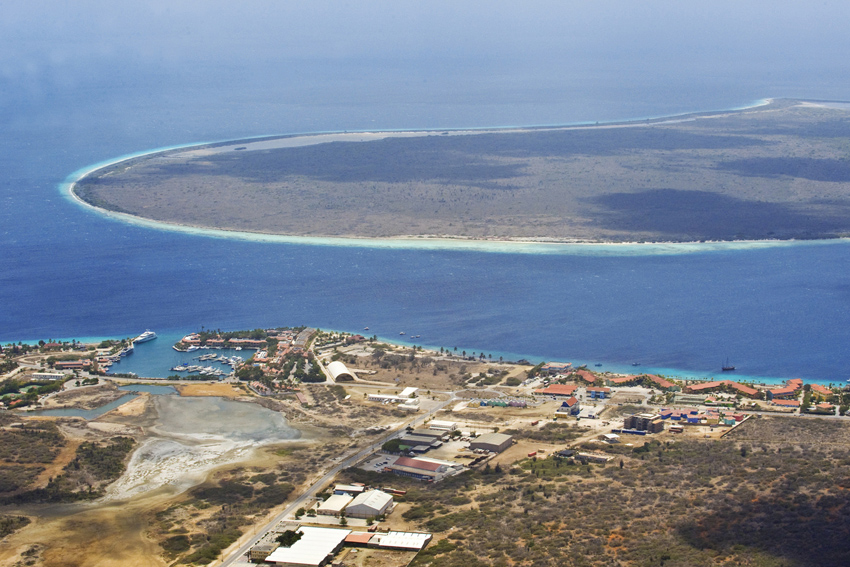 ---
6. Natural light show that looks like a starry sky
Two to three days after the full moon, a special phenomenon can be seen on Bonaire 45 minutes after sunset. This 20 minute light show consists of… Ostracods. What is that? I hear you thinking. These are small mussel shrimps
which emerge in great numbers from the depths to the reef for an impressive luminous mating show. This phenomenon is called bioluminescence. It can be seen from the beach, but it is even more impressive to discover the mating show during a night dive.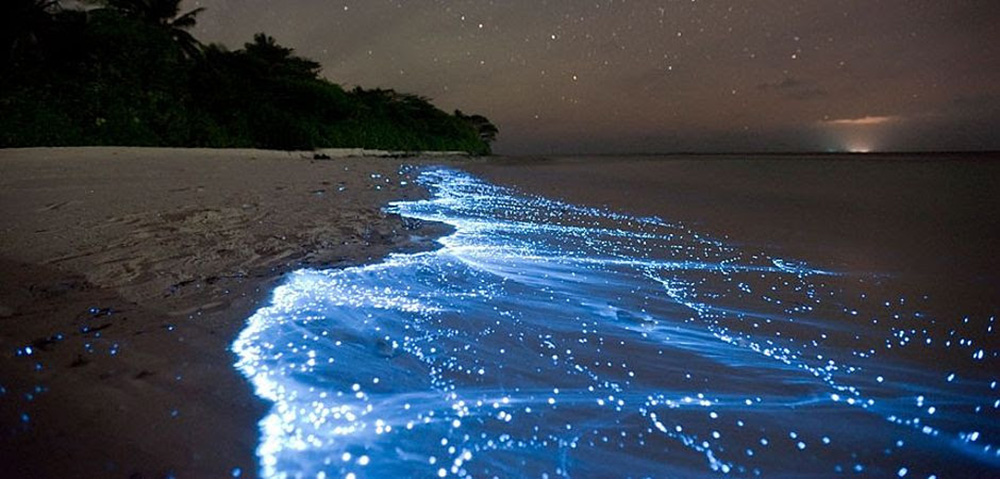 Want to know more about Dos Winkel? Then see the section Pure Heroes. Thanks to Dos Winkel and Check-In PR .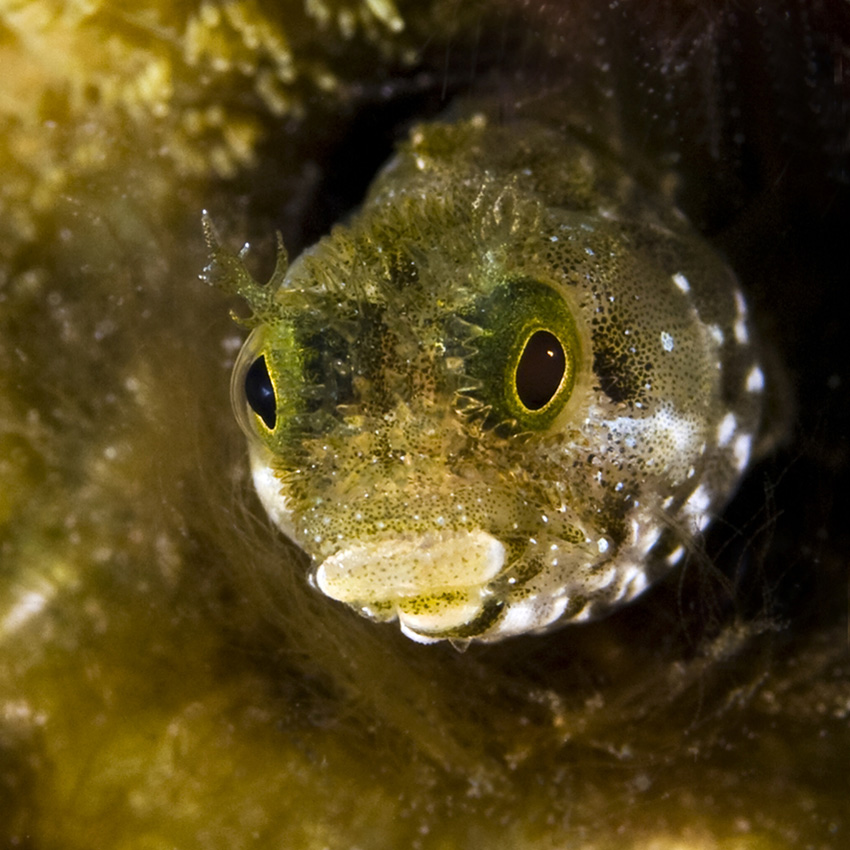 Stay in an ecological paradise
Captain Don's Habitat was founded in 1976 by renowned underwater environmentalist Captain Don Stewart. He has played a pioneering role in environmentally friendly developments on the island of Bonaire. His vision can also be found in the design of the eco-resort. Every detail has been designed to have the least possible impact on the local environment; from the construction methods to the use of solar panels and energy-saving devices.
The resort is set in a tropical garden, right on the beach. It is known for its relaxed atmosphere and you can also enjoy diving here. From the resort's private jetty, you can cruise to over 50 world-class dive sites within 15 minutes.