Deep in the rain forest of Cameroon, South of Lomié lives a community of the Baka pygmies, which consists of different families.
Text and photography: Henk Bothof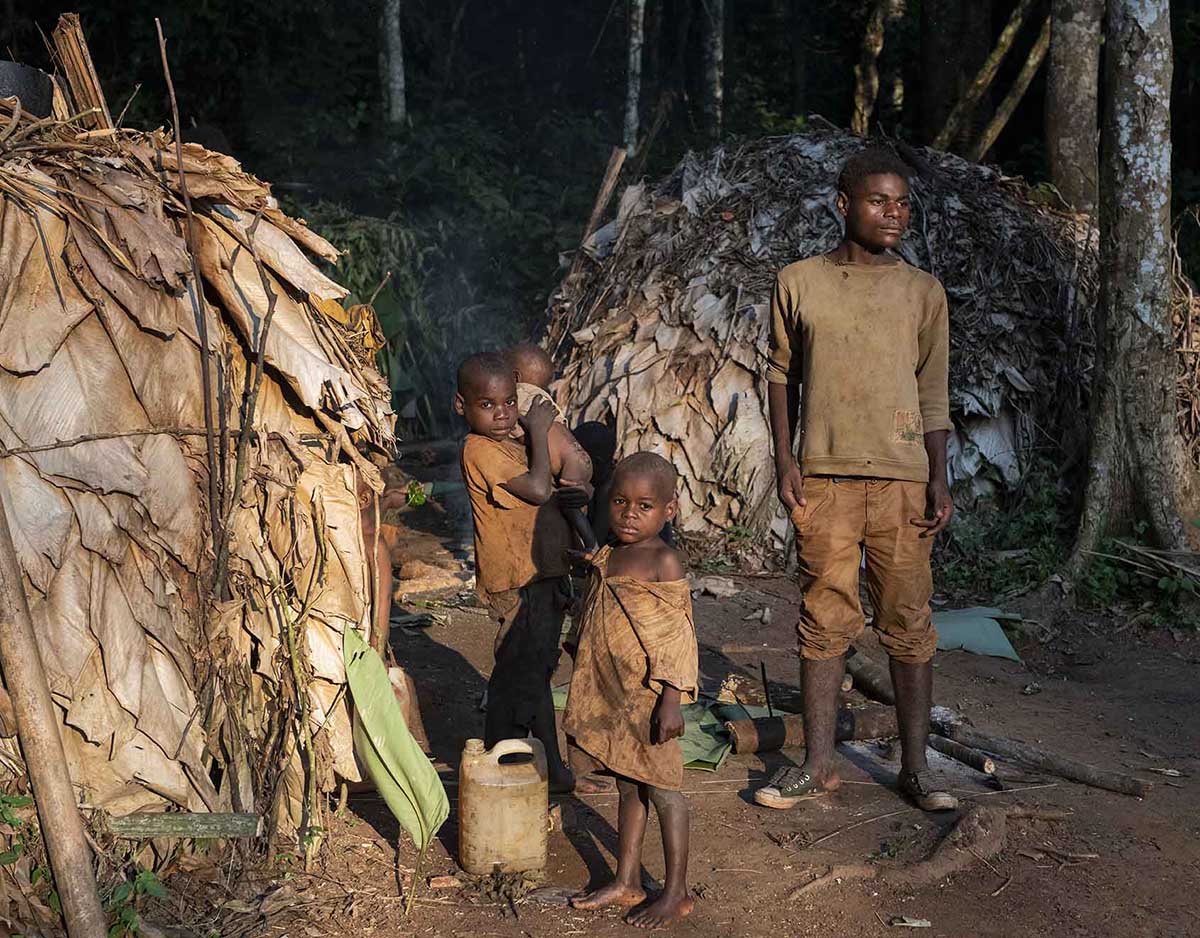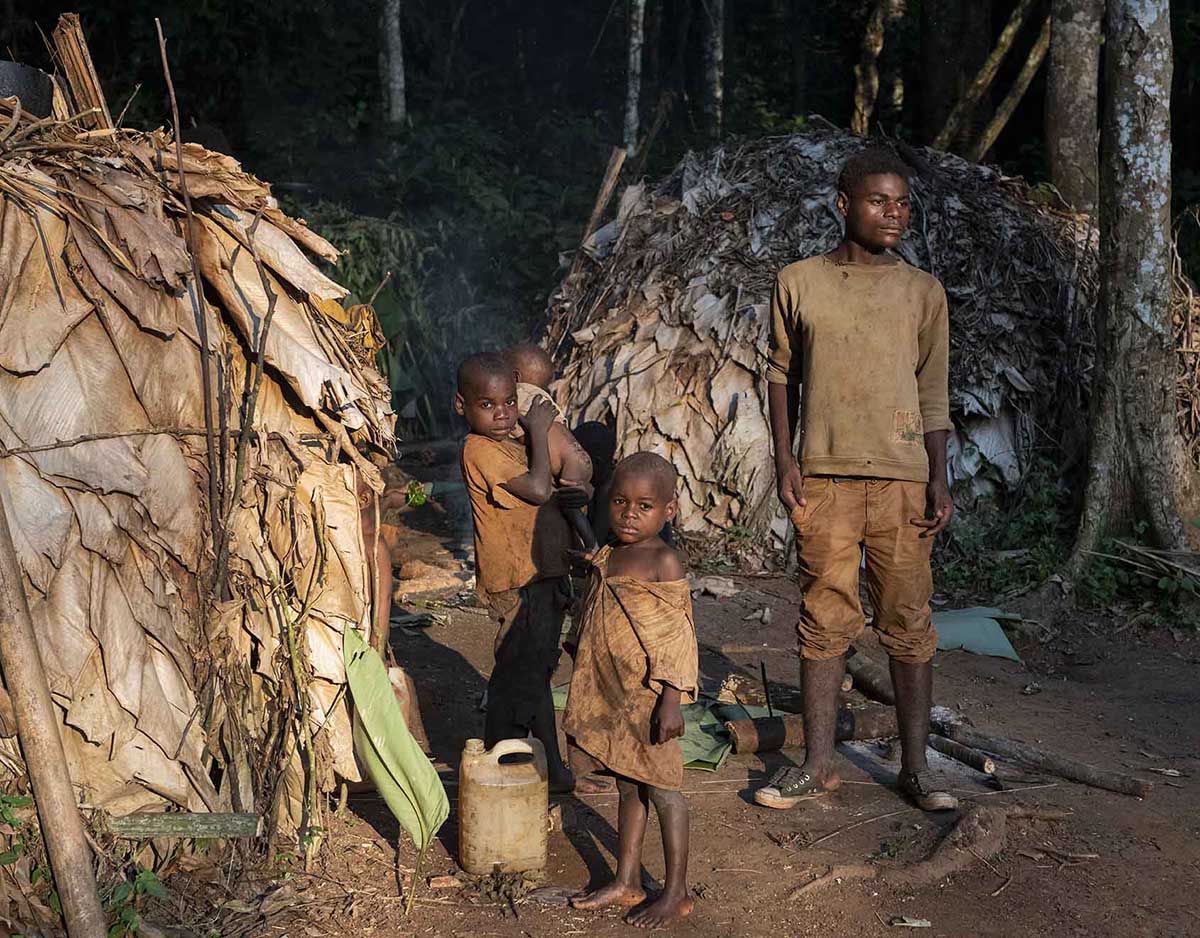 The forest is their spiritual and physical birthplace and is a source for their religion, livelihood and cultural identity. Traditionally, they live by collecting, among other things, such as wild honey, bananas, nuts, wood, fruits, medicinal herbs and hunting. Hunting techniques that they use include bow and arrow, nets, spears and traps.
Pygmies have a lot of knowledge of the more than 8000 different plant species that occur in the rain forests of Cameroon.
The greatest threats to their existence as hunter-gatherers are discrimination, logging and nature conservation projects. They can easily be expelled from the forests because they have no land rights. Training and medical assistance is often unreachable for them.